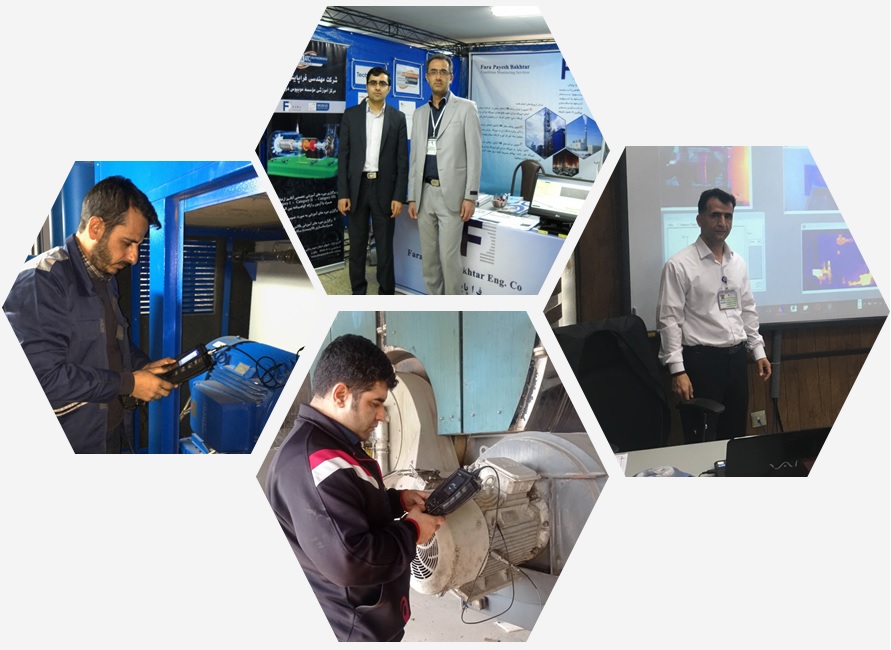 About Fara Payesh Bakhtar Engineering Company
Fara Payesh Bakhtar Engineering Company has chosen a knowledge-based and at the same time, experience-oriented approach as its main strategy from the beginning of its work, understanding the importance of the principled and targeted deployment of CM programs and also considering the inherent complexity of the issue. Also, considering that the implementation of the CM program has different dimensions, the company's services also cover a wide range of fields and topics in the three general axes of "training", "implementation and deployment" and "consultation". This company holds a technical engineering license from the Ministry of Industry, Mining and Trade.
Condition monitoring and equipment troubleshooting is considered a complex and multi-dimensional issue from a technical and scientific point of view. Therefore, it is absolutely necessary to provide specialized and professional training to the technical experts working in this sector Fara Payesh Bakhtar Engineering Company, understanding this issue and taking into account the inherent interest of its managers in the subject of education, has established a specialized training center for condition monitoring and equipment troubleshooting.